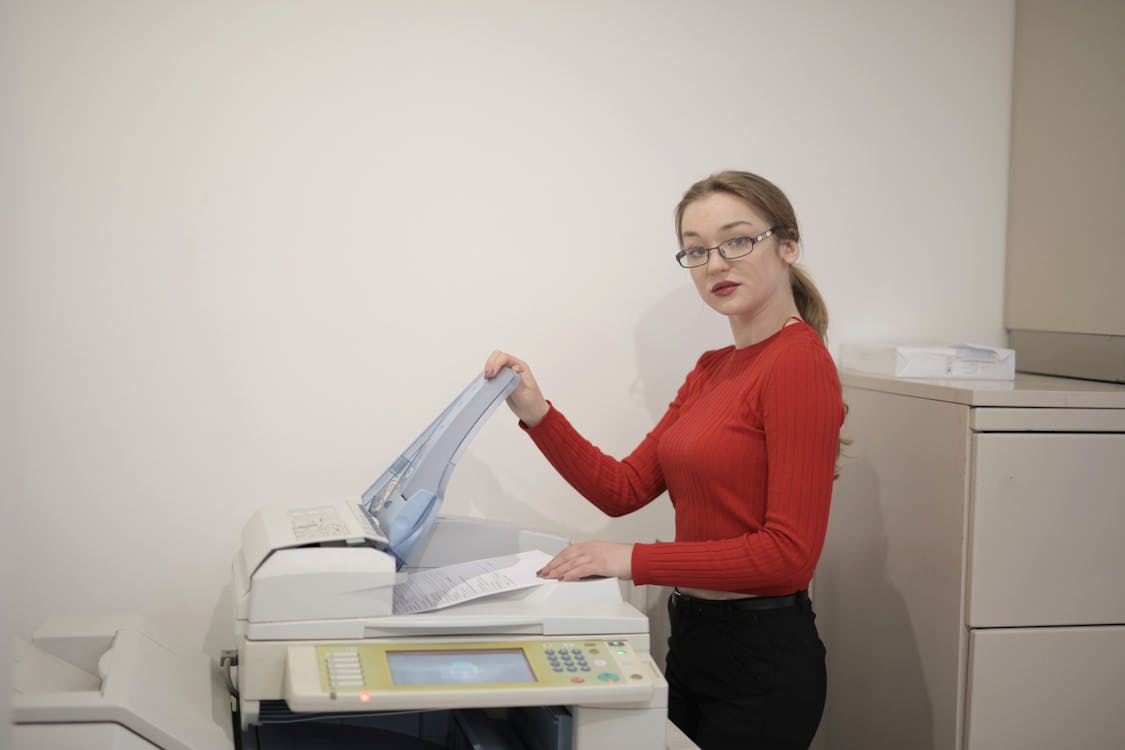 Have you recently upgraded ink cartridges to toner cartridges? Congratulation on selecting a great printing machine. One of the most reliable and premium offerings, this technology offers a smoother printing experience than traditional inkjets. However, there's a catch to the results generated. Only if you use high-quality toner cartridges, you'll be able to get the perfect, high-quality output.
When you own a laser printer, the right toner can make your investment worth the tag. Besides offering some exceptional print quality, it also provides long-term benefits like zero printer issues, high page yield, and more.
So, what exactly is a toner? Yes, we know you have meant to ask this question. Well, here it is.
What is a Toner?
A toner is a powder-based product, formulated with granulated plastics that have a static charge. When the printer disperses a paper, the powder glues to the page because of its electrostatic charge, giving out a premium touch & finish to the output.
Now that you know what a toner is, stick to this piece to discover the best toner cartridges for your laser printing machine.
Difference Between Toner And Ink Cartridge
Depending on what cartridge you have, the ink inside an ink cartridge may be either dye-based or pigment-based. Traditionally, most inkjet printers on the market include dye-based inks. They are more economical than ink cartridges with pigment and are admired for their ability to create color prints and images that are vivid. Dye-based inks are not waterproof and can be vulnerable to smudging with many prints beginning to fade after 25 years.
Pigment-based ink gives a crisper finish and a quicker dry-time than dye-based ink. It is admired by talented photographers and graphic designers for its ability to print photographs and texts of archival quality. Pigment ink also appears to resist better than dye-based ink to water and UV light and is able to resist fading for up to 200 years.
Toner is a powdery dry product that won't stain like an ink cartridge, but if treated poorly, it can get messy. Four distinct black, cyan, magenta, and yellow toner cartridges are used by color laser printers to create a print. Another very critical word you should also be familiar with is the drum unit since you would not be able to print without it. In order to fuse the toner powder into paper, the drum works with the toner cartridge.
Before you purchase printer ink and printer toner cartridges online, make sure they come from certified sellers or trusted OEM manufacturers.
Many modern printers rely heavily on toner cartridges, small boxes containing a material that can create prints in various shapes and sizes. You can find high-quality toner cartridges from printer toner cartridges suppliers.
If your work includes large print jobs, one of the best options is to use laser printers because they're quick, offer better print quality, and the page yield is also high. Knowing how toner cartridges work is also essential. Note that it is important to choose only the best model from the best online marketplace for sellers in order to enjoy high-quality prints using toner cartridges.
Best Toners for Inkjet Printers
HP 26A Toner Cartridge
This toner is well compatible with HP LaserJet Pro M426 and M402 series. This product tops the chart as it provides record-breaking 3100 pages. It is a worthwhile investment as it offers a 70% more page yield than any other brand. The toner processes in temperatures between 50 to 90.5 Fahrenheit. To be sure that HP 26A Toner Cartridge is compatible with your printer, see the lookup tool for getting better insights.
Advantages
The print is naturally dry, bold, and crisp.
This toner offers several thousand pages and is among the best toners available in the market.
Disadvantages
The price is higher than other brands.
True Image Color Laserjet Toner
True Image Color Laserjet Toners comes in four-packs of 410A toner, including magenta, cyan, yellow and black. It is one such toner that offers a variety of tones and is known for printing vibrant images. This product is compatible with many HP models, which makes it a versatile option. If you want crisp, bold imprints, go for this option.
It is ideal for corporate use as it offers high-quality imprints and yields 2300 pages at a minimum of 5% coverage. If you are into graphic designing or architecture, this toner can work wonders for you; all your presentations and layout will be printed at high resolution.
Advantages
This toner cartridge is easy to install in various HP laser printers.
It offers high-quality imprints making it an ideal choice for everyday use.
Disadvantages
The toner occasionally leaves spots and color streaks.
The shades aren't a great match as well.
Toner kingdom toner cartridge
The Toner kingdoms cartridge pack is your ideal option if you are looking for the Canon 054 cartridge replacement option. This toner supports many Canon image Class printers and is even recommended by professionals. The black toners yield up to 1500 pages, whereas the color toner offers 1200 pages. As the cartridges are simple to install, they can be an excellent option for school projects.
Advantages
The toner imprints a high-resolution image with balanced colors.
The product is value for money.
Disadvantages
Refrain from using magenta toner as it streaks with time.
Canon Genuine Toner Cartridge
Canon is well renowned for high-quality products. Its 104 black toner cartridge is a reliable option, supported by various Canon imageClass printers. This printer offers a smooth printing process and fewer jamming issues. This toner can generate 2000 pages at 5% covering. Further, this toner stands different from the other traditional toners as it comes with toner, drum, and waste toner containers. If you need to have high-quality imprints, go for Canon 104 black toner cartridge.
Advantages
This toner cartridge fits many canon printers, even some outdated models, and is easy to set up.
This toner generates crisp black impressions.
Disadvantages

When the toner is about to finish, it might streak.
The page yield varies from model to model.
Brother Genuine High Yield Toner Cartridge
This TN660 Brother printer cartridge goes well with most of the brother printers. This cartridge is a popular choice because it is easy to set up and offers up to 2600 pages. The best part is you can maximize your page yr old just by switching to Brother's toner saver feature. Each page will have bold letters and crisp images. Just make sure your printer is compatible. Look for the user guide to understand better.
Advantages
This toner is known for printing high-resolution images and text.
The cartridge goes with every brother printer, so the installation becomes easy.
Disadvantages
The print yield is considerably lower than the price.
The list curates the top toner cartridge suggestion you can either get from any online eCommerce marketplace or access it from an offline store. However, we prefer the use of eCommerce platforms to purchase printer ink and toner cartridges for sale.
Conclusion
Perks to look in a toner cartridge include high page yield; you can make the most out of your money when you can print thousands and thousands of pages. Moreover, a compatible cartridge is of utmost importance; keep track of your printer's model number to get accurate options while you are at toner and cartridge suppliers. Not using compatible cartridges can lead to company warranty violations. Remember, selecting the right product is more important than going for credible toner cartridges suppliers.